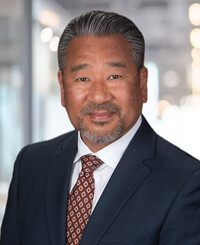 STATE FARM® INSURANCE AGENT,

MEDINA

, OH
Sam Custer
Would you like to get a quote?
Office Details:
Street Address:
323 S. Court Street, Suite 210
Landmark:
Granary Row above Life's Treasures. Across from Farmer's Table & S. of Square Collision.
Office Hours (EST):
Mon - Fri 8:30am - 6:00pm
We offer Virtual Appointment
Need help with a claim?
Start or track your claim online, or with the State Farm® mobile app.
Need to pay a bill?
Pay insurance bills fast and manage them easily.
About Me:
Grew up in Northeast Ohio
Graduated from Muskingum University
Lives in Medina with family.
Member of Greater Medina Chamber of Commerce
Medina Sports Booster
Offer over 100 insurance products including:
Auto insurance, Homeowner insurance & Renter insurance
Life insurance & Health insurance
Small Business insurance & Financial Services
Free Notary Service
Free Auto, Home, Renters & Life quotes 24 hours a day
Serving Medina, Brunswick, Strongsville, Wadsworth,
Litchield, Lodi, Akron, Fairlawn and more
Our Mission:
The State Farm motto is to help people manage the risks of everyday life, recover from the unexpected, and realize their dreams.
Our Team:
Jenn Sedon
Office Manager
Jenn grew up in Medina & graduated from Medina High School. She and her family live in Medina. Jenn has 6 years' experience in the industry & is licensed in Auto, Fire, Life & Health along w/Financial services. She also manages Small Business insurance. In her free time, Jenn enjoys spending time w/family & her golden retrievers. She is passionate about cooking, entertaining nieces & nephews and reading.
Betsy Willis
Customer Service Manager
Betsy was born & raised in Ohio and graduated from Bowling Green State University. Along with her husband and daughter, she has called Medina home since 2005. Licensed in Auto & Fire, she manages our Customer Service & Marketing and looks forward to serving Medina county and the surrounding community. Her interests include time with family & friends, reading and being active in her church.

Harry Custer
Bank Representative
Harry lives in Medina, OH and is a 2020 graduate of Medina High School. He attends the University of Cincinnati, studying Biomedical Engineering. He runs for the Bearcat's Cross Country & Track teams. He enjoys serving the residents of Medina county and beyond. In his free time, he enjoys reading, watching movies, time with friends and overseas mission work.
Agent's Credentials and Licenses:
Disclosures
Deposit products offered by U.S. Bank National Association. Member FDIC.
Life Insurance and annuities are issued by State Farm Life Insurance Company. (Not Licensed in MA, NY, and WI) State Farm Life and Accident Assurance Company (Licensed in New York and Wisconsin) Home Office, Bloomington, Illinois.
State Farm VP Management Corp. is a separate entity from those State Farm entities which provide banking and insurance products. Investing involves risk, including potential for loss.
Neither State Farm nor its agents provide tax or legal advice. Please consult a tax or legal advisor for advice regarding your personal circumstances.